Data related to "Epigenomic Signatures of Neuronal Diversity in the Mammalian Brain" (Neuron, in press)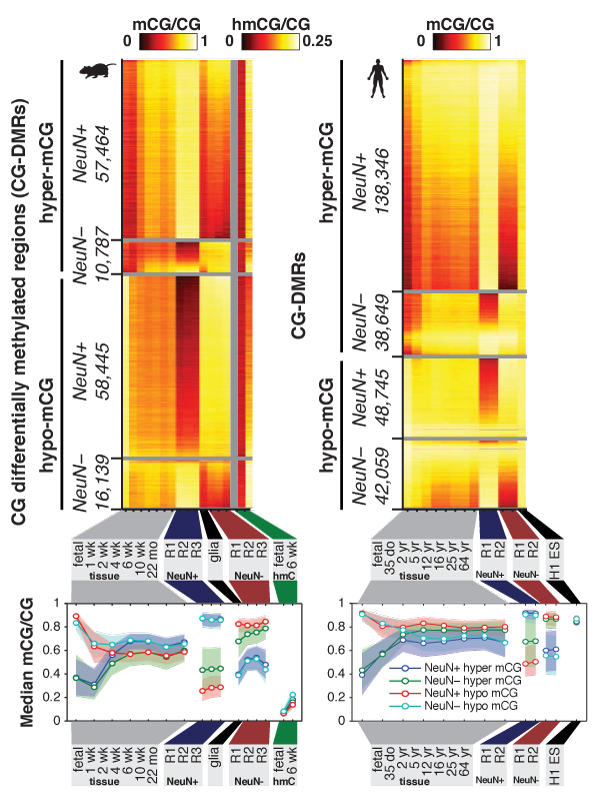 Raw data accession

Download raw data as well as tables of methylation at each cytosine position can be downloaded from GEO (GSE47966).

Differentially Methylated Regions

By profiling DNA methylation in human and mouse frontal cortex, we identified differentially methylated regions (DMRs) at which the methylation of CG positions (denoted mCG/CG) differ among cell types (neurons vs. glia) or between young and old (fetal vs. adult). Details of statistical methods for calling DMRs may be found in the supplemental material.

Download BED files containing coordinates of all DMRs. Note that these files refer to the mm9 and hg18 genome references.

Data browser

Access AnnoJ browsers to explore human and mouse brain methylome data.